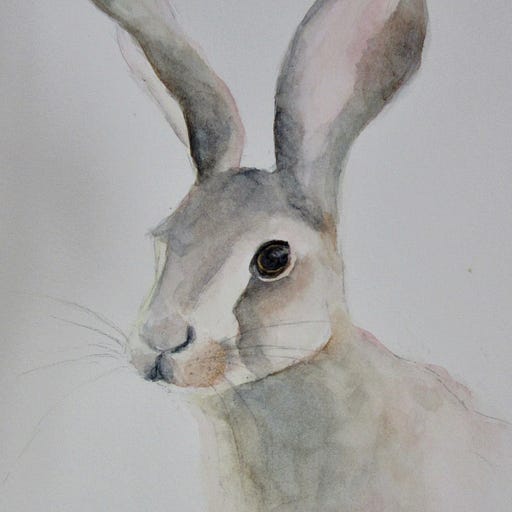 Apr 17, 2022 • 2M
Words of Grace
The Peace of Wild Things
Explorations and meditations on how to live a meaningful life by engaging compassion without ignoring the real-life difficulties so we can reclaim our joy and peace.
The Creator's Compass is supported by readers/listeners. If you would like to support this publication, subscribe for free. I would be honored to have you join our tribe of compass-holders!
As this weekend is a spiritual observation for many, and oftentimes days full of family connection and fun, I thought I'd save my scheduled publication for next week, and instead share with you a poem by Wendell Berry, The Peace Of Wild Things. I also included a watercolor of a rabbit I painted a few years ago as a homage to the season.
May your heart and mind be calm and peaceful, always.
With love,
Renee